DEMAT
Higher Productivity
Cost Reduction
Data Security


GET DEMO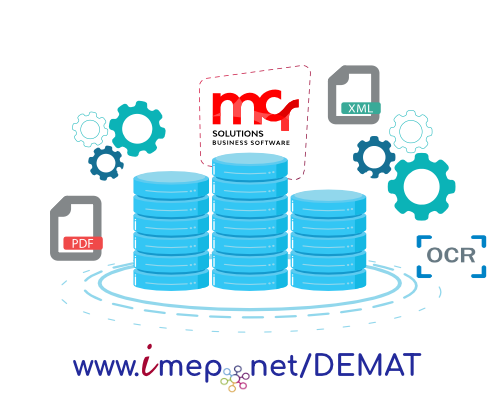 DEMAT
Higher Productivity
Cost Reduction
Data Security


GET DEMO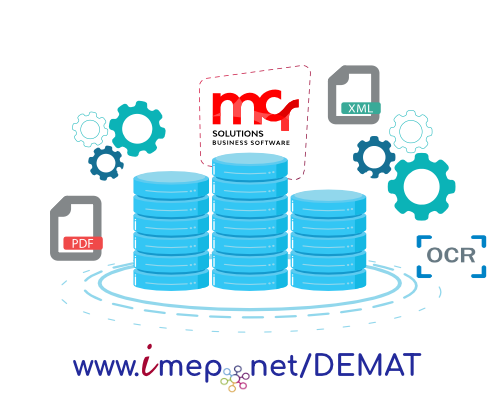 Whats is MCR DEMAT?
MCR DEMAT uses OCR technology to digitally convert, recognize and manage scanned paper and machine-readable documents quickly and accurately. These reliable OCR capabilities power vital systems, provide essential services, improve routine operations and promote overall efficiency at low cost.
OCR (optical character recognition) is the use of technology to distinguish printed or handwritten text characters inside digital images of physical documents, such as a scanned paper document. The basic process of OCR involves examining the text of a document and translating the characters into code that can be used for data processing. OCR is sometimes also referred to as text recognition.
Benefits of MCR DEMAT
The main advantages of MCR DEMAT are time saving, error reduction, minimization of effort and economic savings.
All companies and businesses planning to eliminate paper documents to optimize costs can use MCR DEMAT regardless of the size of the company.
Who is MCR DEMAT targeted to?
From companies in the banking, mortgage and financial sectors to those in the legal, payroll and health sectors, events companies, any company can take advantage of this tool. Using MCR DEMAT can help you save enormous costs and valuable time.
LET US HELP YOU TO OPTIMIZE YOUR COSTS
If you have any questions about MCR DEMAT or how it can be adapted to your particular needs, please contact us and one of our experts will contact you as soon as possible.